​​Welcome to your home of sensory-based movement practices!
Dear

friends of NiaMoves,
As the entire nation resumes normalcy, we also have some great news to share with you!
Sarhia's Belly Dance classes
and
Houston Nia Collective
relaunched in studio classes after a year of dancing via Zoom! And we are looking forward to the return of Jessica Garcia, founder of
Chandra Yoga 4 Life
, kickstarting with it's monthly Restorative Yoga on August 7th and weekly flow classes on Tuesdays thereafter!
If you love to strike a move with pop songs, you would love these dance fitness classes -
Choreography (Jazz and Heels)

-

designed to provide clients with training in their dance style of choice. The sessions will focus on movement quality, flexibility, lines, performance enhancement and technique.

DivaDance - nailing that one-minute pop routine with more class options and song choices, now available onsite on Sunday afternoons! Also check out the Diva parties!
Hip Hype Cardio Dance

- now offering early morning workouts three times a week! With morning and evening options, and occasional Saturday jams, this Night Club Cardio inspired dance fitness dance party is bound to get your heart rate up and your body moving.




Most of our teachers also offer online options, please join us, online or onsite, as we stage their return gracefully. We promise a safe, serene, and slow dance like experience that you won't find elsewhere.

Until we meet again, be well!
Angela Mestre
and Team NiaMoves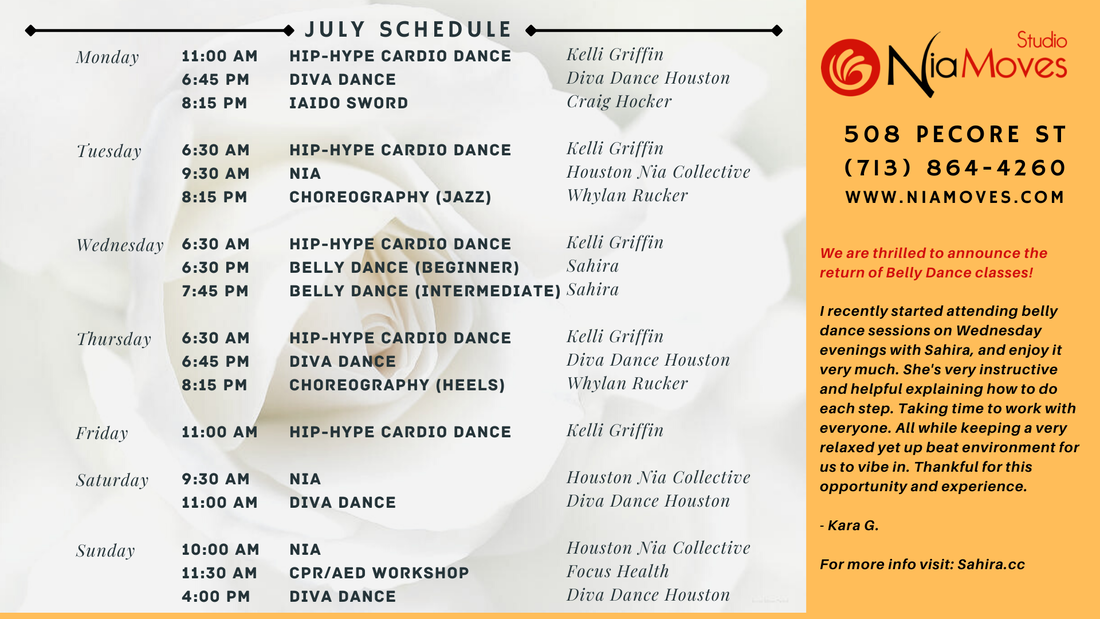 ---
Contact individual program hosts for more info - Click on the image to begin
Want to host your own event?
In addition to our regular class and workshop schedule, we welcome community partners from to host your fitness, wellness, art and music programs that contribute to our mission and current program landscape. We also host private birthday parties and receptions. Inquire studio availability
via email
and ​read more about renting the studio
here.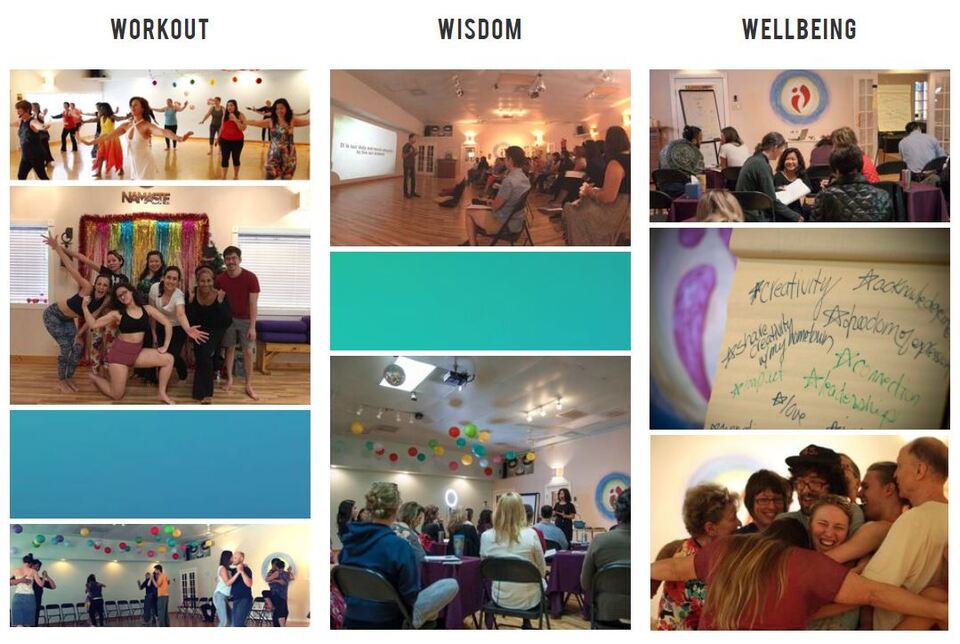 At Studio NiaMoves, we encourage health at every size, and wellness at every stage of life. ​
​The programs we host are body-positive, beginner-friendly, and designed to promote holistic health and support you to delve deeper into mind, body and soul. Step in, practice, and experience healing and well-being in all realms!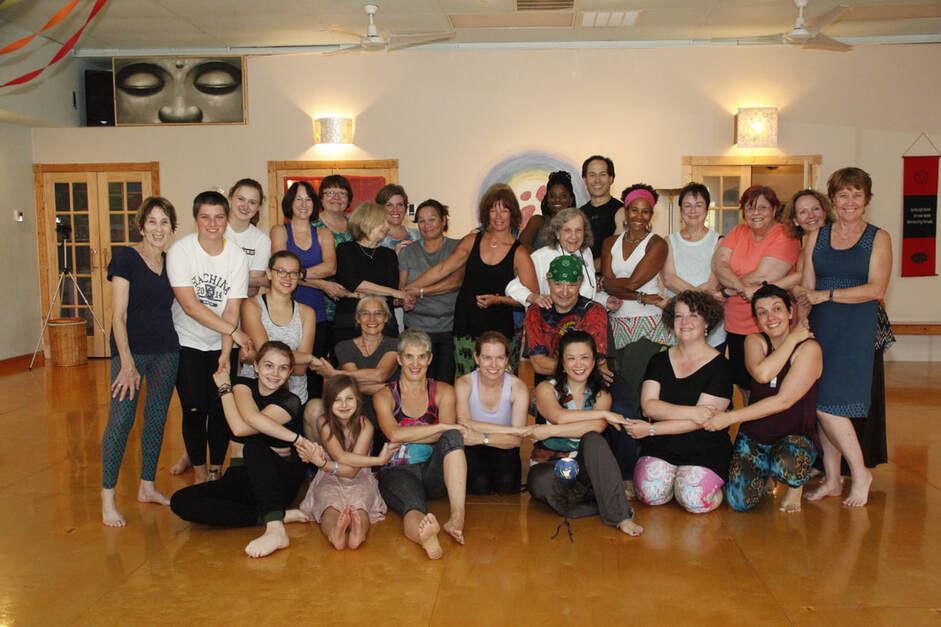 ---
What our clients are saying...

"This is such a friendly welcoming studio to dance and fill up your soul. I relish my Nia classes. Fantastic space. Wonderful teachers and everyone genuinely cares. Doesn't matter who you are, how you look, if you can dance or not, it's just fun and fulfilling!

" - Sandy

---

People love us on Yelp!

"

What a blessing to be able to move my body in a circle of welcoming people. Thankful for the space, the teachers, the music, the other people that come. Makes Houston a better place!" -

Jackie

---