open enrollment for the March/April 2018 series*

​
Restorative Yoga with Laura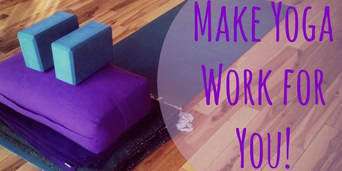 Restorative Yoga takes emphasis off accomplishing something and puts it more on experiencing something. This slow flow yoga, through consciously slow down the transition and repetitive asana, helps you find the "accidental clicks" with international tones like you would do for free dancing.
yoga for beginners with Laura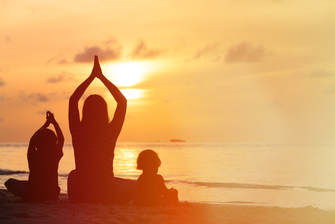 A gentle Hatha yoga class for beginning students interested in learning Yoga poses from the ground up and intermediate students who would like a refresher or a relaxed yoga class. ​ Special care will be taken to teach options to make yoga poses accessible to everyBODY.
No prior yoga experience necessary. Yoga is for everyone!
HoopAsana classes are on alternate Saturdays, 10:30 - 11:30 a.m. and Sundays, 5:15 - 6:15 p.m..
hoopasana with Laura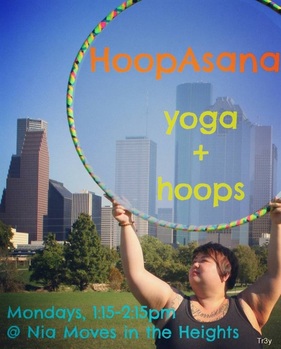 ​HoopAsana is yoga + hoop classes focused around body-positivity, self-awareness, and being present in your body.
Perfect for all levels of experience, yoga/hoop classes are designed to adapt to your needs.
Hoops allow for more fluid movement during Hatha yoga classes, helps to create better alignment , and provides gentle support during balance poses. And since your hoop is one of your best friends, why not take a yoga class with your hoop?
HoopAsana classes are on alternate Saturdays, 10:30 - 11:30 a.m..
---