52 Moves

Based on Nia Technique's 52 Moves designed to bring conditioning to every body part, muscle group and joint, 52 Moves classes

are

distinguished by somatic coaching, sequential intervals that isolate and integrate Nia movements and choreography designed to deliver 4 types of conditioning: aerobic, anaerobic, reflexive and voluntary in

a 60 minute experience

.

This class is ideal for those wanting to learn more about how to condition their bodies and develop movement skill as applied to the body's base, core and upper extremities.

Nia

Nia is a fabulous workout for the body, mind, emotion, and soul that draws from the wisdom of dance, martial arts, and healing modalities like yoga.

Nia reaches people emotionally, in their hearts, motivating them to get fit and healthy. Nia encourages fitness at every size. Fitness, health, well-being, and self-love naturally result from the Nia experience.

​Nia is a great compliment to other exercise programs including running, Pilates and yoga.

Nia Boost

Boost your fitness level, core strength and metabolism in this unique Nia dance cardio fitness class that often incorporates hand-held weights and additional core strenthening workouts.

The class is a fun experience set to eclectic and universal music, that invokes self expression and exploration. Students are empowered to make movement choices to fit their needs. Nia encourages fitness in all shapes and sizes. Beginners are welcome to any Nia class.


---
---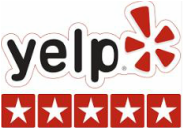 What our clients are saying...
"I love that Nia is the kind of workout that truly fits every body. I am high-energy most days, really looking to sweat. Some days I come in tired and looking for a gentle energy boost. Nia does the trick. The teachers demo "levels 1, 2, and 3 of moves so that each participant can vary the workout according to his/her needs and abilities. It's a blend of dance, martial arts, and healing arts (think yoga). Teachers emphasize "freedom within the form", so everyone is moving in unique, yet unified, ways. Pretty cool, and very comforting if you're a newbie who is just catching on and doesn't want to stick out.
" - Cay
---