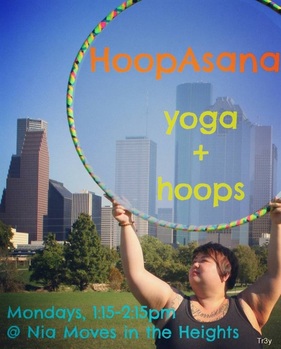 HoopAsana with Laura
​HoopAsana is yoga + hoop classes focused around body-positivity, self-awareness, and being present in your body.
Perfect for all levels of experience, yoga/hoop classes are designed to adapt to your needs.
Hoops allow for more fluid movement during Hatha yoga classes, helps to create better alignment , and provides gentle support during balance poses. And since your hoop is one of your best friends, why not take a yoga class with your hoop?
HoopAsana classes are on Mondays, 1:15 - 2:15 p.m. and alternate Saturdays, 10:30 - 11:30 a.m..
---