Flexi-Fit with Yvonne

Flexi-Fit introduces resistance training using Flexi-bar technology combined with dance moves to strengthen and stabilize the deep muscles of the spine and around the pelvis. Flexi-fit promotes core strength and sculpts the arms, improving posture and coordination. Guided floor work and partner stretching create added strength, mobility and flexibility.
---
| | |
| --- | --- |
| | Flexi-bar is a lightweight, flexible, oscillating rod. Give Flexi-bar the initial impulse and it reacts to you even as you react to it, as if this is your dance partner. The Flexi-bar is a fantastic prop to improve muscle tone, core strength and injury rehabilitation. Condition your body with this fun fusion of Nia while using the versatile Flexi-bar. |
---
---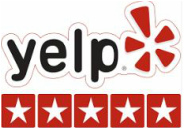 What our clients are saying...
"I love that Nia is the kind of workout that truly fits every body. I am high-energy most days, really looking to sweat. Some days I come in tired and looking for a gentle energy boost. Nia does the trick. The teachers demo "levels 1, 2, and 3 of moves so that each participant can vary the workout according to his/her needs and abilities. It's a blend of dance, martial arts, and healing arts (think yoga). Teachers emphasize "freedom within the form", so everyone is moving in unique, yet unified, ways. Pretty cool, and very comforting if you're a newbie who is just catching on and doesn't want to stick out.
" - Cay