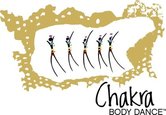 Chakra Body Dance™ is open to all levels.
​
The Dance combines music, aromatherapy and energetic clearing to allow your physical & energy bodies to flow and heal.
JoAnn intuitively leads you on a magical, musical journey of guided FreeDance to a healthier, balanced Body, Mind and Spirit. Private sessions available upon request.
One hour: $90
90 min: $130
---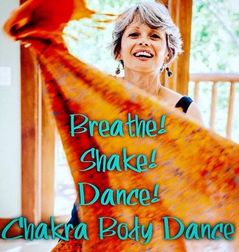 JoAnn Scott​Chakra Body Dance Founder™, Intuitive Energy Healer,
Nia™ Black Belt Instructor and 5 Stages Practitioner,
Certified in Medicinal Aromatherapy, B.A. Psychology.
JoAnn Scott has always felt connected to the metaphysical realm. It was in the desert of Tucson, Arizona that she began her true awakening. It was during a time of great sadness for the city as there had been a mass shooting. She was not at the exact location of the shooting, but around the location shortly after it had taken place. JoAnn realized then that she was very sensitive to the energy around her. Luckily, she had found dance through the Nia Technique. Her dance provided grounding and support she needed to continue on her healing path. It was after her mother died that she felt compelled to start her Nia training. JoAnn has completed 5 Nia Belt trainings and is now a certified Nia Black Belt. She has also completed the Nia 5 Stages training. It is through Nia and her constant quest for deeper healing that she has a new understanding of her relationship with her Body and the many levels of healing. JoAnn has taken her own healing to a new level since her training in medicinal aromatherapy. She uses that knowledge with her intuitive energy work to provide a truly holistic healing experience in her Chakra Body Dance classes and her private intuitive healing sessions.

JoAnn provides Chakra Body Dance classes and workshops throughout the Southwest United States. She facilitates wellness retreats as well.
"I feel a connection to all the support that the universe provides. It's with that support and my dance I feel safe to shed fears and aim higher than I ever imagined." - JoAnn